Push the Boundaries of GNSS Performance
The R12 is engineered for improved performance in challenging GNSS conditions with ground-breaking signal management and rugged durability. Get ready to go further than you ever thought possible.

Trimble is pleased to announce the release of the Trimble® R12 GNSS receiver. Built on the all-new Trimble ProPoint™ GNSS positioning engine and the latest Trimble GNSS hardware, with powerful technologies like Trimble SurePoint™, Trimble CenterPoint® RTX, and Trimble xFill®, integrated into a sleek design, this unrivaled system provides surveyors with the confidence to extend the reach of GNSS further than ever before.

Key Features and Benefits
- All-new Trimble ProPoint GNSS positioning engine
- Trimble 360 tracking technology with 672 GNSS channels
- Improved protection against sources of interference and spoofed signals
- 33% increased battery life and operating time in the field
- 6 GB internal memory
- Android™ and iOS platform support
- Trimble SurePoint™ eBubble and tilt compensation
- Trimble CenterPoint® RTX
- Trimble xFill® technology
- Software Compatibility
Compatible Trimble software versions:
- Trimble Access™ 2019.10 (TSC7, T10 & T7 tablets) & 2017.24 (legacy controllers)
- Trimble Business Center 5.10
- Trimble GNSS Status 3.0.6 (iOS, Android, Windows)
- Trimble TerraFlex™ 4.5 (iOS, Android, Windows; future)
- Spectra Geospatial Survey Pro 6.6.1 (future)
Click the image to watch a video overview of the New R12!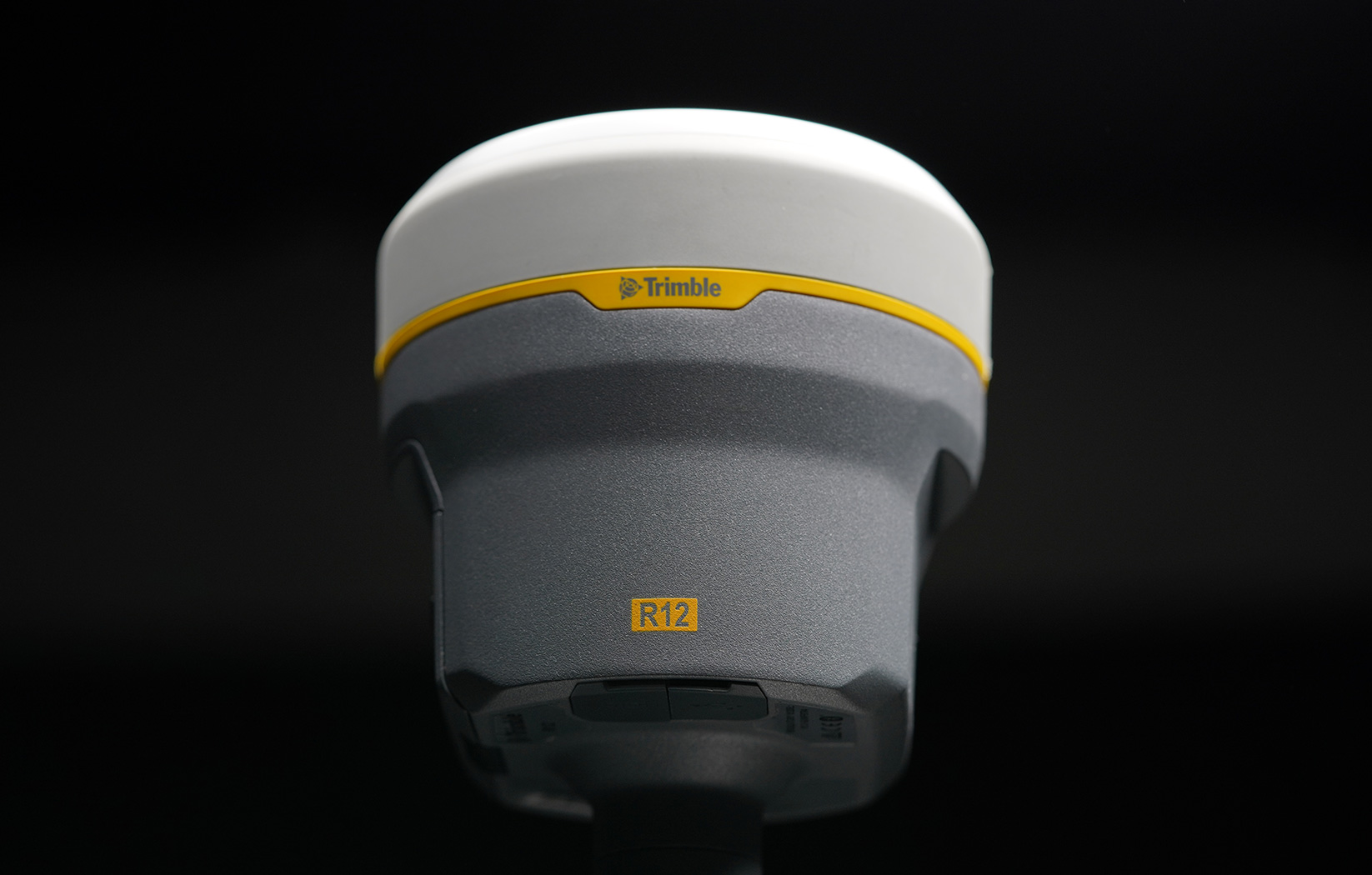 Better RTK performance near canopy - increased accuracy, reliability and productivity near tree canopy.


Robust performance in Urban Environments - Advanced signal filtering and error modeling provide better protection agianst jamming and multipath

Flexible SIgnal Management - Survey-grade positioning using most combinations of GNSS constellations and signals