Juniper Systems Geode GNS3S Single Frequency GNSS Receiver
The next-generation Geode™ GNS3 GNSS Receiver from Juniper Systems is a real-time, scalable GNSS receiver, available in single frequency and multi-frequency antenna configurations. As the most accurate Geode to date, the GNS3S allows users to easily collect real-time GNSS data with sub-meter, sub-foot, and decimeter accuracy options – without the huge price tag or complexity of other precision receivers. 9-pin serial port. Geode GNS3 is designed to interface with Juniper Systems and third-party field data collection systems. Compatible with all operating systems.
GNSS Fixed Single Frequency configuration. Upgradeable to add 10Hz or 20Hz data output rates. NOT UPGRADEABLE to Multi-Frequency.
The Geode GNS3 offers:
Scalable accuracy
Open interface (Works with Windows®, iPhone® and iPad®, and Android™ devices)
All-day battery life
One-button simplicity
Compact size
All-in-one design
Affordable price points
Juniper Rugged™
FEATURES
Scalable Accuracy - The Geode GNS3 provides sub-meter, sub-foot, and decimeter accuracy options.
Open Interface (BYOD) - Use Geode with any of Juniper Systems' handhelds or with your own iPhone™, iPad™, Windows®, or Android™ device.
All-day Battery Life - The Overtime Technology battery provides enough power for long workdays, while conserving power in extreme temperatures.
Simple to Use - It's "one button simple" design provides intuitive and easy operation.
Compact Size - Small and lightweight, the Geode is easy to pack around all day.
All-In-One Design - The inside of the Geode contains the receiver, antenna, and battery, making it easy to carry around and mount without a mess of wires.
Affordable Price Points - Professional accuracy at a price you can afford. Reach out to us here for a quote.
Juniper Rugged™ - Designed to withstand harsh environments for consistently reliable performance.
GEODE GNSS RECEIVER COMPARISON
This comparison guide outlines the differences between the Geode GNS2 and Geode GNS3.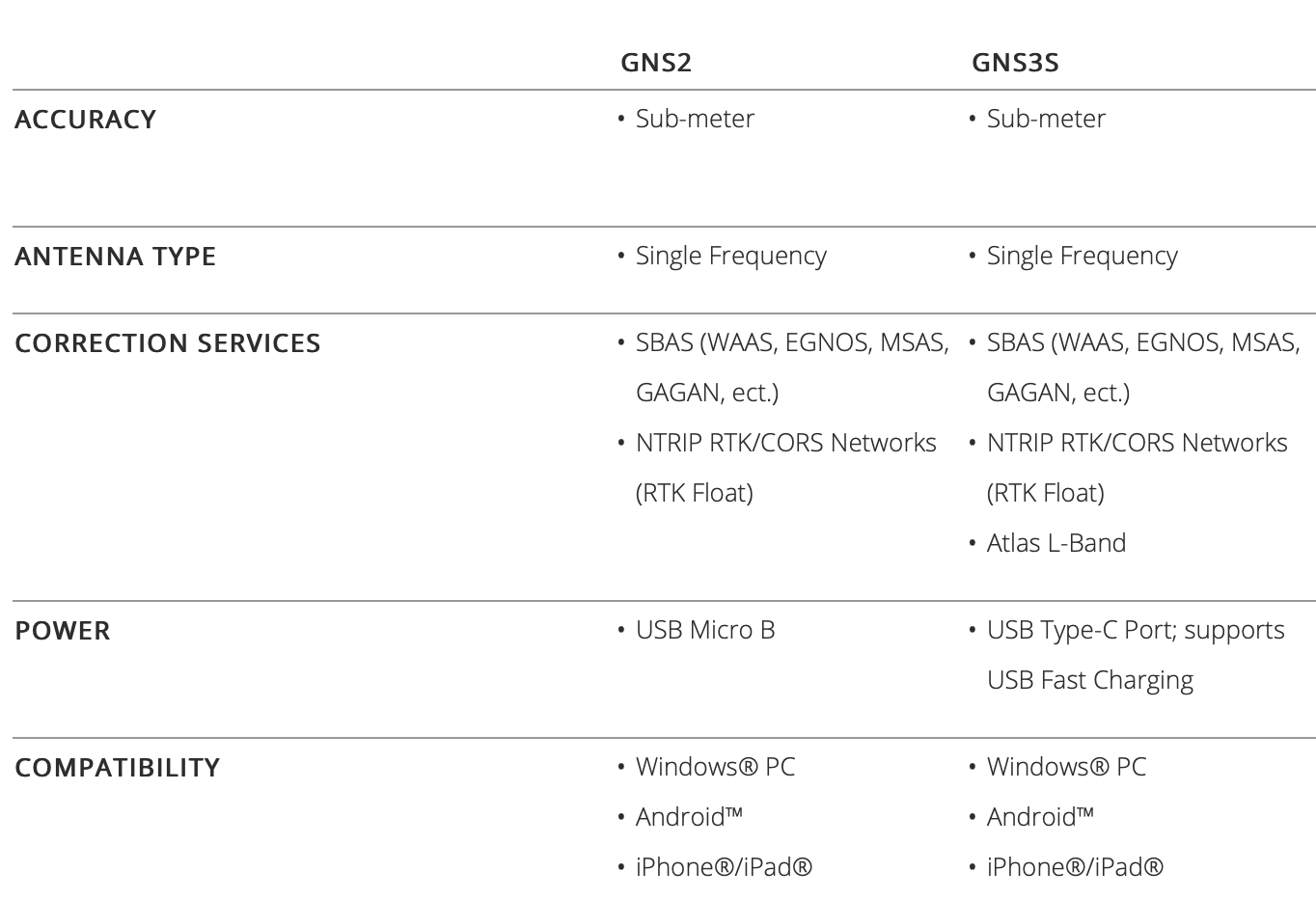 More Information

| | |
| --- | --- |
| Condition | New |