NEWS Releases

AllTerra PR Release November 5, 2019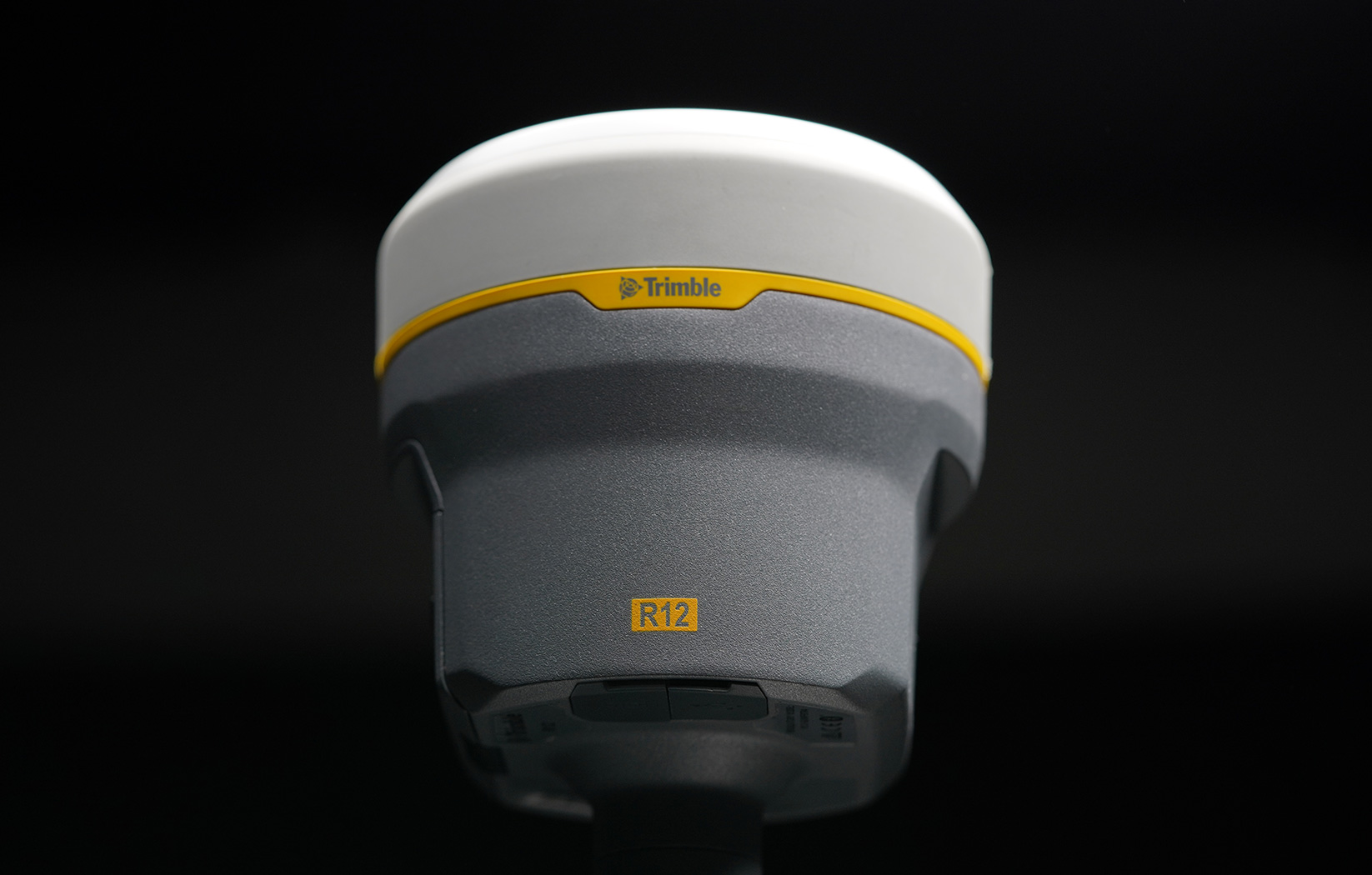 New Trimble R12 Receiver Boosts Surveying Performance
Advanced RTK Engine Delivers Increased Accuracy and Productivity in Challenging GNSS Environments
Austin, Texas, Nov. 5, 2019—AllTerra and Trimble introduced today the Trimble® R12 GNSS receiver, a high-performance Global Navigation Satellite System (GNSS) surveying solution. Powered by an all new Real Time Kinematic (RTK) and Trimble RTX® positioning engine, it features ground-breaking Trimble ProPoint™ GNSS technology that empowers land surveyors to quickly measure more points in more places than ever before. Surveyors who work in challenging GNSS environments can use the Trimble R12 receiver to help reduce both the time in the field and the need for conventional techniques such as using a total station.


The new state-of-the-art Trimble ProPoint GNSS technology allows for flexible signal management, which helps mitigate the effects of signal degradation and provides a GNSS constellation-agnostic operation. In head-to-head testing with the Trimble R10-2 in challenging GNSS environments such as near and among trees, and built environments, the Trimble R12 receiver performed more than 30 percent better across a variety of factors, including time to achieve survey precision levels, position accuracy and measurement reliability.


"As a leader in the field of GNSS technology and innovation, Trimble dedicated many years of intensive research into developing the Trimble R12," said Ronald Bisio, senior vice president of Trimble Geospatial. "This has culminated in a first-class solution, which enables our users to extend the reach of their systems to places where other RTK GNSS systems experience degraded performance."


Availability

The Trimble R12 GNSS receiver is available now. Click here to learn more.
---
AllTerra PR Release September 16, 2019

Trimble Blends Performance and Simplicity with New X7 3D Laser Scanning System
Innovative High-Speed 3D Laser Scanning System Simplifies Use, Increases Efficiency and Provides Confidence in the Field to Capture Digital Data
Austin, Texas, Sept. 16, 2019 - AllTerra Central and Trimble introduced today the Trimble® X7 3D laser scanning system, enabling professionals of all scanning levels to quickly and easily capture precise 3D scanning data to produce high-quality deliverables.
Ideal for surveying, construction, industrial and forensic applications, the Trimble X7 3D laser scanner is an integrated solution with specialized field software, featuring:
-Simple and streamlined workflows to provide automatic registration of point cloud data in the field with Trimble Registration Assist
-Smart Trimble X-Drive technology to eliminate the need for annual calibration
-Survey-grade self-leveling to ensure consistent data quality
-Professional quality and sturdy IP55 rating backed by an industry leading two-year warranty
The compact and reliable laser scanner comes with a Microsoft® Windows®-based Trimble T10 ruggedized tablet for control and project visibility, along with a backpack and lightweight tripod for portability.
"The Trimble X7 delivers high-speed 3D laser scanning with intuitive workflows and unique technologies automating critical steps, which improves efficiency and productivity," said Gregory Lepere, marketing director, optical and imaging for Trimble Geospatial. "The X7 is a useful, everyday tool because it doesn't require scanning expertise to operate. It opens the door for more construction, surveying, industrial and forensics professionals to confidently capture and deliver scan data and realize a faster return on investment."


For surveyors and geospatial professionals, the X7 provides fast and balanced performance in both indoor and outdoor environments and is ideal for industrial survey/tank calibration, civil infrastructure, general surveys, road intersection surveys, utilities, mining and historical documentation and renovation.


The Trimble X7 solution is fully integrated with the new Trimble Perspective software specifically designed for in-field control and complete registration. The combination enables scans and images to be captured, fully registered together, refined, controlled and exported to a variety of established data format for Trimble and non-Trimble software suites.


Trimble X7 for Building Design and Construction


For users in building design and construction, the X7 provides answers to the complex measurement problems of existing conditions and improves field productivity for a broad range of applications in architecture, engineering and construction (AEC) industry projects, including concrete; mechanical, electrical and plumbing (MEP); and general contracting; as well as quality assurance validation in steel prefabrication.


The X7 solution is fully integrated with Trimble Field Link software to provide streamlined workflows specific to the building construction industry—from scanning to modeling to field layout. The solution also includes a first-of-its-kind laser pointer using scan data to improve communication between stakeholders and reduce rework.
Trimble X7 for Forensics
For law enforcement, tragic events can happen anywhere and anytime. The X7, developed with feedback from law enforcement, can perform in demanding conditions such as cold and rain, day or night. Ease of use from field setup to automatic registrations ensures that investigators remain focused on gathering the evidence and building solid cases. The X7, supported by Trimble Forensics Capture software, is a complete solution for Forensics investigators.
The Trimble X7 is expected to be available in the first quarter of 2020.
---
PR Release January 17, 2018
In the photo (from left to right): Wendy and Mike Hefer, owners of WDS, join Martin Instrument's President Bobby
Hempfling and Vice President Mike Minick in announcing the merger.

Martin Instrument and WDS announce merger to create AllTerra Central
Combined company will drive technological innovation, addressing the needs of surveying, mapping, engineering and construction industries
AUSTIN, Texas, Jan. 18, 2018 - Martin Instrument and Western Data Systems (WDS) today announced that the companies have completed a merger agreement to create AllTerra Central. The combined staff will allow AllTerra Central to better focus on bringing Trimble Optical, GNSS and GIS solutions and complete field supply availability to the Surveying, Mapping, Engineering and Construction markets across Texas and Oklahoma. The Management team will be headed up by Bobby Hempfling as President and Mike Minick as Vice President, with continued operation supported by the all the great employees of both companies.
"Both of our companies have prospered for more than 25 years because of their technical knowledge, strong customer relationships and focus on great customer service. When the opportunity became available to merge the talents of both, everyone involved knew that something incredible would result. This company will be unstoppable in providing support and high-tech solutions to the industry," said Hempfling.
The new AllTerra Central will be headquartered in Austin, TX, with locations in Houston, Dallas/Ft Worth, San Antonio, McAllen, Oklahoma City and Midland/Odessa.
"We have long admired Bobby and Mike and the incredible success story they have created at Martin Instrument. I strongly support the AllTerra vision for the future and the culture of innovation and great customer service," said Michael Hefer, owner of WDS.
AllTerra Central will continue to provide sales of both new and used equipment, service centers to repair that equipment, and rental/leasing services to various industries/municipalities. Additionally, it will operate the most complete VRS network in TX and OK, and will continue to serve customers with a robust online solution - allowing easy access to products, services, and information to everyone.
For questions about this exciting news, please contact Bobby Hempfling at 512-282-4099 or at bobby.hempfling@allterracentral.com. Or visit www.allterracentral.com.
About Martin Instrument
Martin Instrument is Trimble's Premier Authorized Dealer for Survey Equipment. The team is comprised of highly experienced and dedicated people committed to providing the best knowledge and customer service in the surveying equipment industry. Martin Instrument was founded 23 years ago by Marty and Gina Richardson. Martin Instrument sells new and pre-owned Trimble, Nikon, and Spectra Precision survey products with a large selection of pre–owned GPS Systems, total stations, data collectors, and accessories, available online at martininstrument.com or at our stores in Austin and San Antonio, Texas.
About Western Data Systems
Western Data Systems provides cutting edge positioning technology and solutions to the Geospatial Industries through Trimble Sales, Rentals, Training, Service, and Support of the best products at the best prices. WDS was founded by Michael Hefer in 1983 and is committed to building long‐term personal and professional relationships through genuine concern and appreciation for our customers, our vendors, our company, and our team members: thereby providing opportunities for growth and development for each.
---
Martin Instrument PR Release May 1, 2017

Surveying All New Territories - Martin Instrument Expanding to All of Texas and Oklahoma
Austin, Texas; May 1, 2017 - Martin Instrument, the premier, authorized Trimble dealer of survey and construction equipment in Austin and San Antonio, Texas, announced today it would be expanding into all of Texas and Oklahoma. "The Martin Instrument team has worked really hard over the past several years taking care of our customers and we are very proud and excited that Trimble has granted us this additional territory," said Bobby Hempfling, Martin Instrument President. "We're looking forward to getting out there, meeting people and bringing the same excellent level of customer service to Dallas, Houston and all of Oklahoma."
---
Martin Instrument PR Release June 6, 2016
In the photo (from left to right): New owners Mike Minick and
Bobby Hempfling with founders Gina and Marty Richardson


Martin Instrument Announces New Ownership
Austin, TX, June 6, 2016 - Martin Instrument, the premier, authorized Trimble dealer of survey and construction equipment in Texas, has announced Bobby Hempfling and Mike Minick as new owners. Although all of the employees have an equity interest in Martin Instrument, Bobby and Mike are now the majority shareholders and in control of the direction of the company. The new leadership team will assume responsibilities immediately and will succeed Marty and Gina Richardson, who have stepped down to focus their energy on BuildingPoint Texas, a construction technology solution company.
Bobby Hempfling, the new President, has been part of the Martin Instrument team for 11 years, managing the sales department. During that time he has helped grow the revenues of the company more than three fold with his leadership. He will be taking charge of the overall management and strategic direction of the company. Co-owner and new Vice-President Mike Minick, who has been with the company over 12 years, will be in charge of seeking out new business opportunities and managing the company's new technology expansion into UAV drones and 3D laser scanning.
"We have been so lucky to have had the opportunity to work for Marty and Gina over the years, and in the process have learned a lot about running a small business effectively. Mike and I plan on capitalizing on our past successes and growing the business further with our ability to listen to customers and provide them with the solutions they need," said Hempfling.